CHOMPI (Limited Edition PINK) - SOLD OUT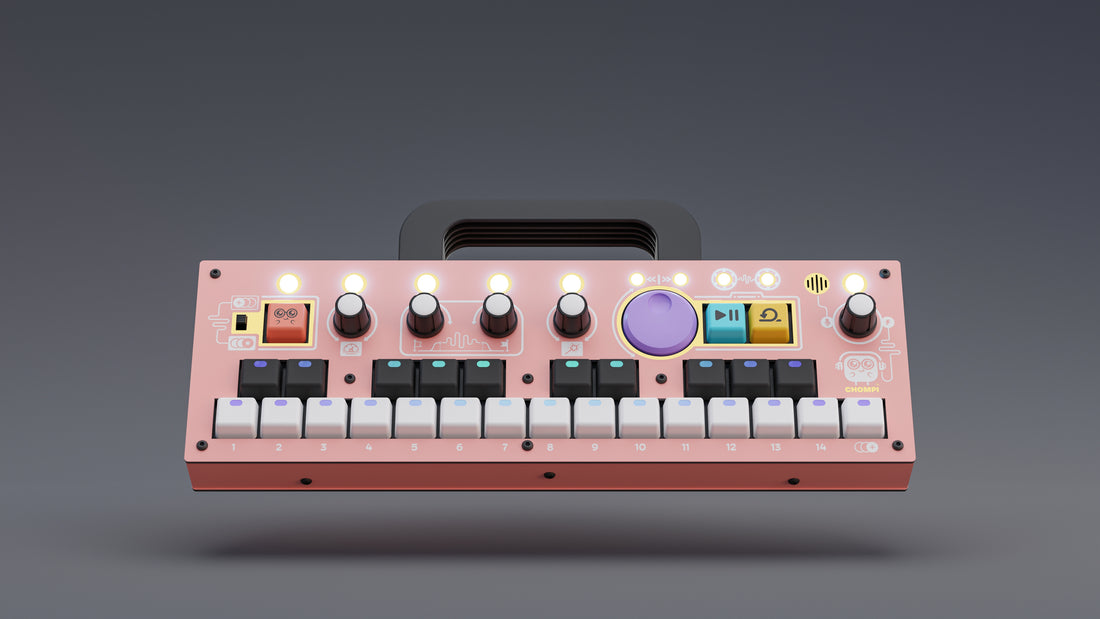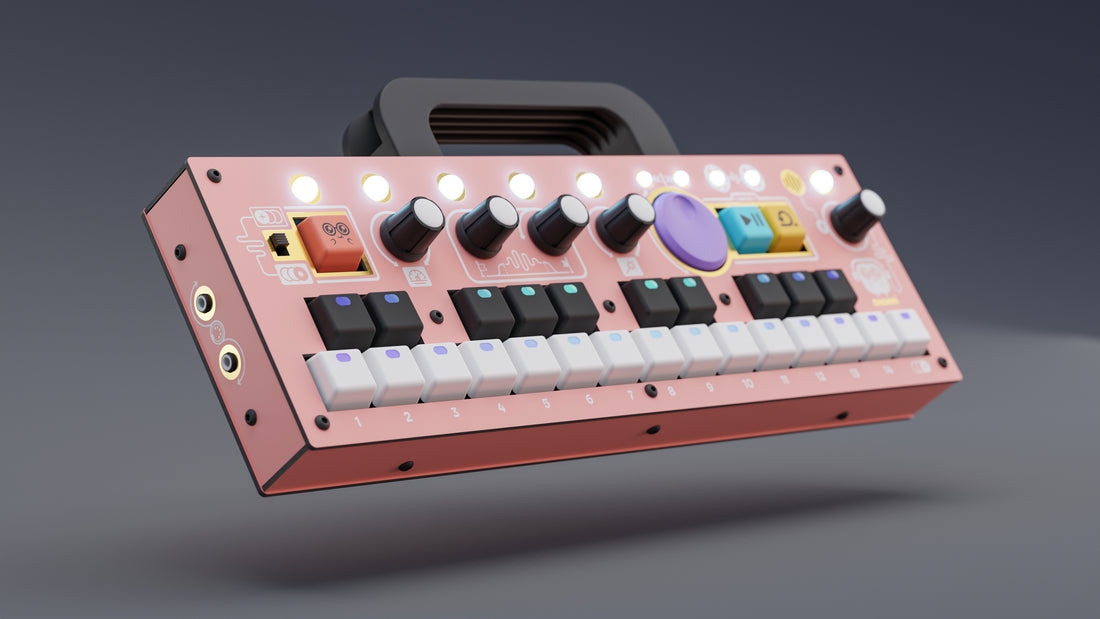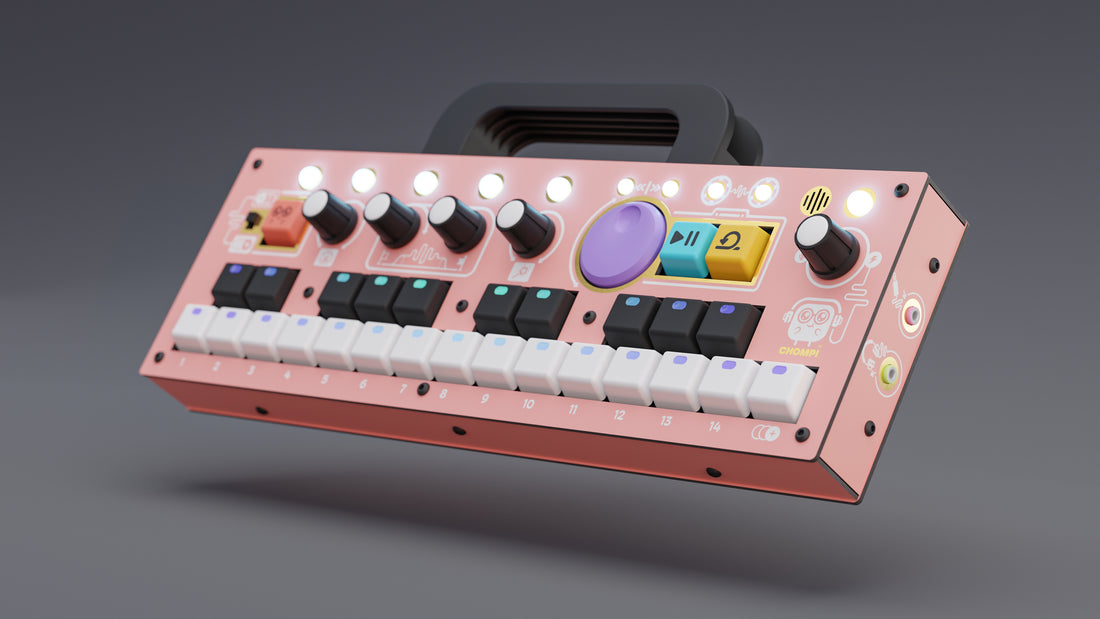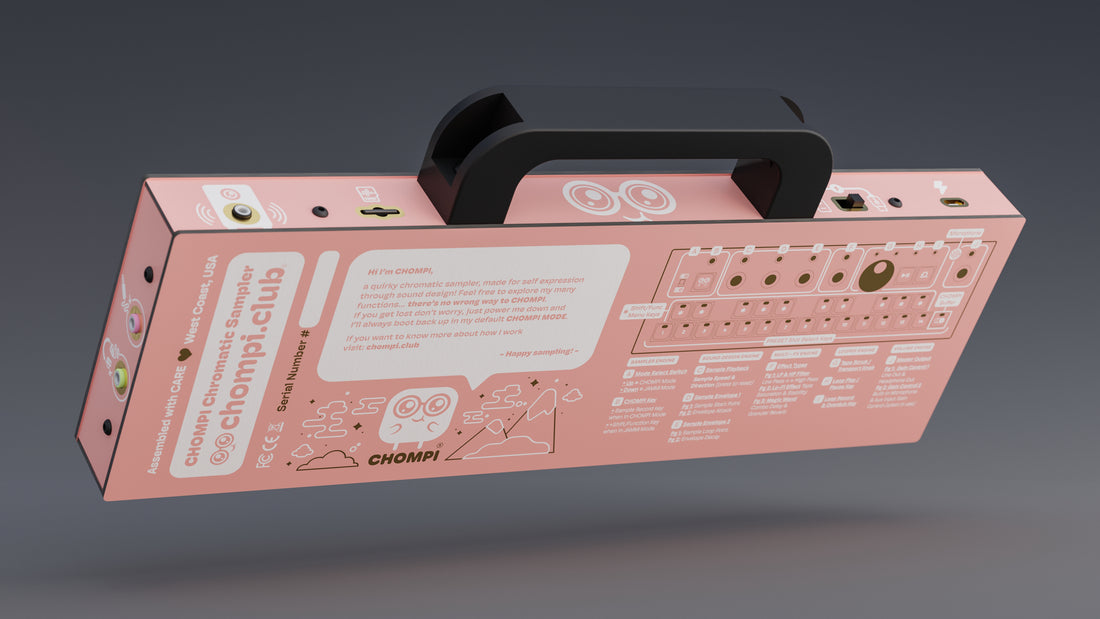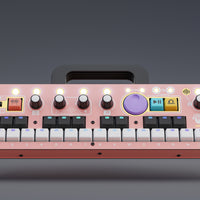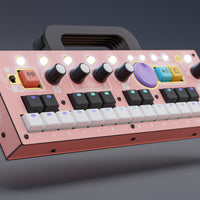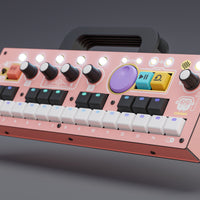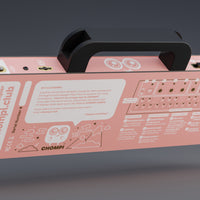 CHOMPI (Limited Edition PINK) - SOLD OUT
The Limited Edition Pink CHOMPI was available only through Kickstarter as has SOLD OUT!

CHOMPI is a quirky, Chromatic Sampler and Tape Music Instrument made for Self-Expression Through Sound Design. With its one of a kind sampling engine, unique multi-effects and tape style looper, CHOMPI is ready for immediate FUN 🙂
This

Limited Edition

CHOMPI comes in our special

CHOMPI PINK color-way
Additionally, this version of CHOMPI also comes with our luxury, custom made,

 

Marshmallow Keycaps

 

by Signature Plastics (made in USA) & the

 

Rogan knobs

 

(also made in USA) can also be swapped out for your favorite kinds of D-Shaft Encoder Knobs.
We've put special care into sourcing

quality materials

for this instrument, but we also love customizing our devices and thought you might too. The *Hot-Swap Enabled

Mechanical Keyboard

, allows users to customize not only the keycaps but the

switches

too.
CHOMPI Ships with authentic

MX-Cherry Switches (Silent Reds) which can be pressed over 50million times before wearing out! But if you have a preferred gaming switch, you can Hot-Swap until your vibes are just right (*chefs kiss*)
CHOMPI is both 

portable &

 

durable

... which makes it the perfect musical companion to accompany you on your next adventure ⚡️
*Hot-swap keyboard is compatible with all MX Style (3 or 5 pin) Panel-Mount switches
⚡️ Flexible HARDWARE Platform
• Built on the powerful DAISY platform (by Electro-Smith) unlocking the possibility of unlimited future firmware updates
• Unique SCREENLESS WORKFLOW w/ RGB LED indicators & endless switching encoders for multi-page parameter controls
• Utilizes the widely popular MX Cherryswitches for its two octave keyboard(keycaps are infinitely customizable)
🤍 Quirky SAMPLING Engine
• Unique Sampling Workflow Encourges User Exploration
• 7 Voice Polyphony
• 14 Slots to Save/Recall Presets
• SAMPLE Playback Speed & Direction Controls
• SAMPLE Start & End Point Controls (w/ Additional Attack + Decay Envelope)
• Single Knob Multi-FX Section (Multi-Mode Filter, Lo-Fi Saturation, Granular Delay-Reverb, & More!)
📼 Sophisticated Tape-Style LOOPER
• One of a kind SOUND-ON-SOUND stereo looping engine
• Iconic transport knob provides control over: Manual Tape Scrubbing, Loop Playback Speed / Direction, as well as other additional easter eggs to be found by advanced users
🎛 Plays Nice With Others :)
• USB-C Power allows for maximum portability
• Built-In MICROPHONE (w/ High Gain Pre-Amp)
• Micro SD Card for Managing Samples
• 3.5mm Stereo Aux Input
• 3.5mm Stereo Line Output
• 3.5mm Headphone Output
• 3.5mm and/or USB-C Midi In & Out